A DREAM BECOMES REALITY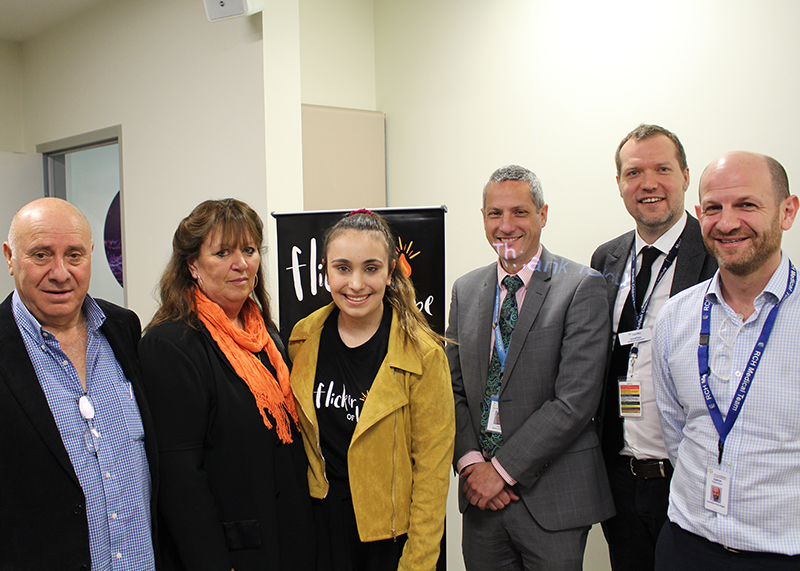 The Petropoulos Family have pledged $500,000 over 5 years to launch Flicker of Hope.
Neurofibromatosis is a big word that almost all of us have never heard of before.
Otherwise known as NF, it is a genetic disorder that causes tumours to grow on nerve endings throughout the body. It affects up to 10,000 Australians and there is very little we know about it – publicly or scientifically.
It can affect major organs and lead to a variety of serious and incredibly debilitating health issues, even death.
The Petropoulos family plan to change that, together with the Murdoch Children's Research Institute, Delta Group and our Foundations Partners. In an incredible gesture they have pledged $500,000 over 5 years to fund a Clinical Trial of a ground-breaking drug called Trametinib in partnership with the Murdoch Children's Research Institute.
That's just the beginning.
Our aim is to raise $4m to fund state-of-the-art Stem Cell Modelling Research that will be conducted in collaboration with the Murdoch Children's Research Institute and which we hope will find new treatments for NF1-related brain and nervous system disorders.
The research, which will create brain network models using human stem cells from patients with NF1, will be one of first worldwide to study the effects of NF1 gene mutations on the way the brain develops and functions.
This exciting and novel approach will allow personalised therapies for children with brain-related disorders in NF1, and will improve clinical outcomes in quality of life, academic failure, social isolation and developmental disability that are so common in children with NF1.
Together we are going to raise awareness of NF and the people affected by the condition so they can live long and fulfilling lives with pride and optimism for what tomorrow may hold.
We are going to shine a light on NF so that, through meaningful research, we brighten the future of anyone suffering from the condition and give them hope that more effective treatments are a reality and that, one day, we may even find a cure.
The official launch of Flicker of Hope was held on September 13 at the Murdoch Children's Research Institute in Melbourne.