BREAKING NEWS: DRUG TRIAL FUNDING UPDATE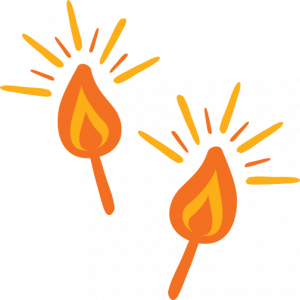 Flicker of Hope is beyond excited to share some incredible groundbreaking news with you!
Today, the Federal Minister for Health, Greg Hunt, announced that the Australian Government will invest over $760,000 to partially fund research into Neurofibromatosis type 1 in paediatric patients.  This is the first time the Australian Government has funded research into NF.
Flicker of Hope had raised $500,000 to fund the Melbourne arm of this drug trial, and our massive fundraising efforts have not gone unnoticed by the government.
With the government adding to our fundraising, along with a contribution from the Children's Tumor Foundation, the TiNT MEK inhibitor trial drug trial is now a reality and able to proceed on a national basis!
This news provides more than just a flicker of hope … it provides hope for a much brighter future for those living with NF.
We thank each and every one of you for your support and generous donations.  FOH has raised in total over $600,000, and every single cent has been donated towards essential life changing research.  You are part of this and for that we say a heartfelt thankyou!
Of course, there is always more to be done and this is just the start.  FOH will continue to raise awareness and funds for future research as we seek to find not only answers, but also prevention and possibly a cure.  Today is just one step forward on our journey.
Thank you for walking this path with us.  We look forward to keeping you updated and staying in touch.  If you'd like to make a tax deductible donation to FOH please click here https://nfp.everydayhero.com/au/flicker-of-hope
Read the full announcement here:
https://www.health.gov.au/ministers/the-hon-greg-hunt-mp/media/136-million-for-reproductive-childhood-brain-and-other-cancer-clinical-trials